Charity's hands find themselves in her hair often- fluffing her orange curls as if they aren't already big enough.
It would come as a surprise to most that she cut all her hair off a few years ago in an attempt at purging after a breakup with an ex that she uses curses to describe.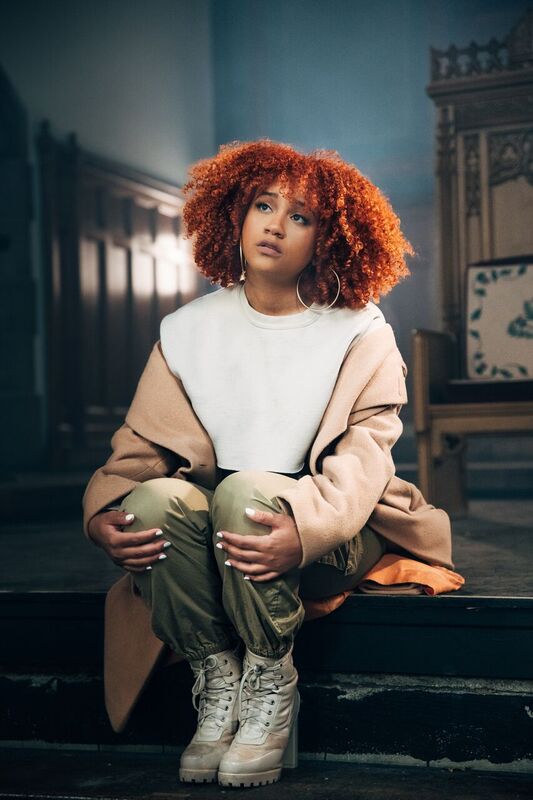 Charity has a preacher for a father and a praying mother.
Still nervous that her profanity might make it back to her dad, there's a little shyness behind her strong demeanor. Her parents are now divorced and she makes it clear on her debut album that she too is separating from many of the ideas she grew up with - yet the church organ on Millennials reveals an obvious reverence of Gospel music.
Charity and her three sisters were all homeschooled and bear "c-h-a" as the first letters of their names.
They frequently end up back on the Westside of Detroit in their mother's home listening to the music of their childhood- Stevie Wonder, Frankie Beverly and Maze, and D'Angelo. They start their Sunday sessions with music from Kirk Franklin, The Winans and J.Moss though. Charity describes Black culture as a sanctuary; stating simply that "God is just all up in there."
Though she has come to challenge several religious ideas, Gospel music remains an essential pew in that sanctuary.
Charity goes out of her way to reject tradition.
It's not uncommon for her studio sessions to transform into debates about feminism, misogyny and double standards.
Millennials and 11 songs on her debut album were recorded in this environment with Charity challenging her male co-creatives ideas and attitudes towards women.
When asked her "why", she laughs: "Sometimes I'm just sick of everything.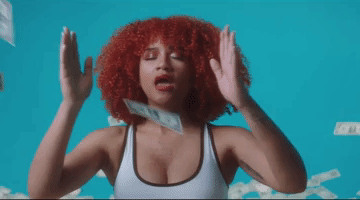 I make music to give myself relief,
then when I share that music, I have an opportunity to give that same relief to total strangers."
She recalls an episode of Netflix's The Get Down where Grandmaster Flash passionately tells one of his students to "administer joy." "That stuck with me," she says. "I repeat that to myself when I'm about to perform and that's really my greatest mission - to administer joy."